We're in Alentejo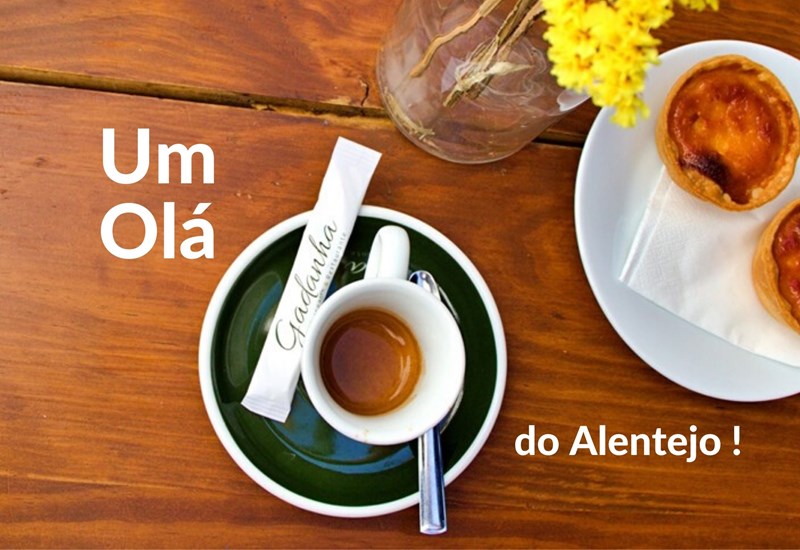 What a beautiful sky and sun to start the day...
I had the most delicious breakfast in Pastelaria Gadanha. A Pastelaria is different from a coffee shop. It's a place where you can have breakfast; buy bread; cakes or even have a light meal... In Alentejo, bread is wonderful. I had mine with honey and cheese... just yummy! But a breakfast without a coffee? Sorry. In Portugal for the most of us that would be an incomplete breakfast.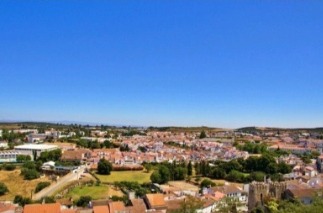 How would you like yours?
Short and rich? Decaffeinated; espresso; double; with ice; weaker? Milder-tasting espresso and milk; only topped with milk? Italiana [like a Ristretto] or "Abatanado" [between Americano and Espresso]? You name it and it will be served exactly as you ordered it.
In Porto, order a "Cimbalino". In Lisbon, a "Bica".



We have so many ways to order and drink it, in Portugal. I can only say, i really appreciate those who serve it in perfection.
Coffee was developed in Portugal during 18th century. In this century also appeared the first public cafes - becoming spaces for cultural and artistic development.
Nowadays, everyone have a coffee: just to keep the day going; alone or with company... We drink it fast; during a short break or we can sit for a while in a terrace or Pastelaria - enjoying the moment; reading our newspaper...
In the morning. After lunch. During the afternoon. After dinner... any time of day seems to be right one.
In a coffee shop; a tea room, a Pastelaria; Cinema or Theater counter. Almost places are suitable.
Though, Finns are those who consume it the most in Europe, 78% of the Portuguese have the habit to have coffee.
Sugar? No sugar? Well, if you prefer it bitter...

When coffee became popular in Portugal there was an advice B.I.C.A [Beba Isto Com Açucar or as you say it in english Drink This With Sugar]. That's why we still order a BICA instead of "a coffee, please".
Me?

I would like to have a "Carioca" [a weak form of espresso ] served in a hot cup, very creamy and some foam, please.
Now i'm ready to explore this charming and historic city as a true Portuguese.
The surroundings are dazzling with its vineyards and golden plains.
The Castle and the Baroque Church of Saint Elizabeth.
The Marble quarries outside the town - only, Carrara [Italy] exports more marble than Estremoz.
Today... We're having the weekly market in the middle of the old town. Let me take some pictures of the stalls trading. There you go...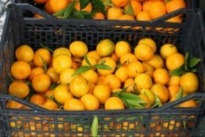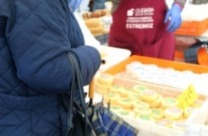 In this weekly market we can find: bread and herbs; fruit and vegetables; cheese and olives; from cereals to cured sausages; live animals or antiques. This is a very well known market in Portugal. We like to come here, specially for the cheese and olives.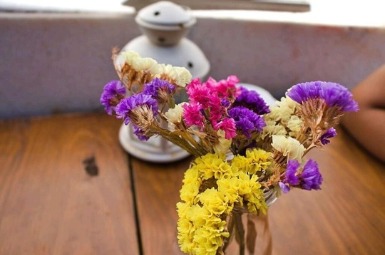 Postcard written to everyone, with great affection, on the terrace of Pastelaria Gadanha. But now the city of Estremoz awaits me.

Write you soon or as we say it in Portuguese "Até já"!
Truly yours, Windland