Hi! Olá! from Portugal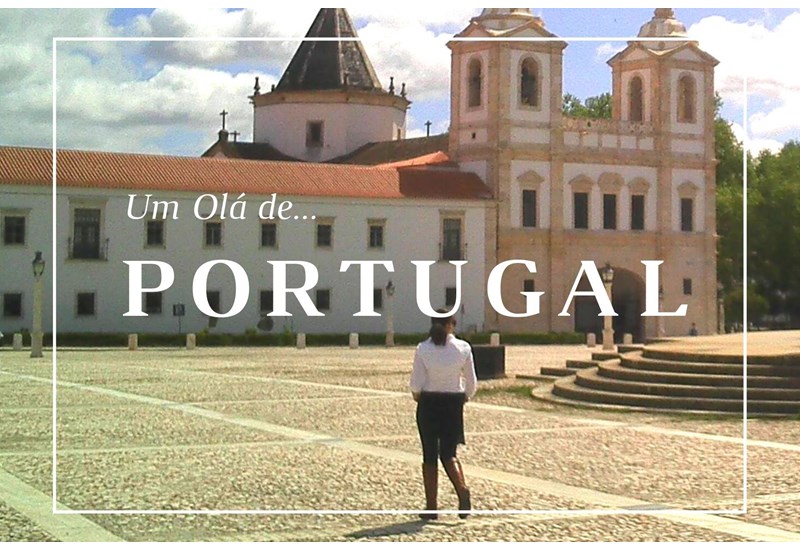 Portugal: the world inside of a shoe box!
Lisbon is full of light and full of life. It's a beautiful and charming city. So romantic...
This city pairs History and Modernity. Nature and Culture: Wine and Gourmet. We can almost say that Lisbon is a true complete European capital for those who want in the best of the experience and a handful of photographs.
Lisbon is "Saudade" a unique Portuguese word which translate, all in once, the feeling we have when we miss someone or something so much... that we think our heart will break.

Number one on your Top List!
Actually, Portugal, from North to South has 567 km's. Lisbon is so close to everything that we could say "O.k. I'll be there in a minute!"
Portugal is "Saudade" - as our guests say after a short staying or a 10 overnight multi day tour.
Sea and sandy beaches. Green mountains. History. UNESCO Heritage. Architecture. Music. Traditional gastronomy. Exquisite gourmet experiences... and so on. A World inside of a shoe box.
Let me ask you:
- Why keeping half of an orange if you can have it all?... and you don't even have to eat it in a rush.
We know Portugal and have our guests experiences. You can have the best of both worlds, when visiting Portugal. Midwest and Central Region are your solution. Should be the top choice.
One hour from Lisbon you have Batalha, Alcobaça, Óbidos, Nazaré, Fátima, Tomar.
You don't need one hour of traffic jam from the Airport to downtown. You need to relax and enjoy your transfer during an our. In this region "(...) you will find a region with a rich and diverse historical, religious, cultural and natural heritage. You'll find a region for everyone to explore and love!" - not our words. Turismo Centro Portugal, words.
In this region you'll find cities and charming small towns. People still keep the Secrets and the All Time in the world. The time you need to experience an authentic Portugal with a true Portuguese soul. Time to go to Lisbon; be enchanted and at the end of the day return to the tranquility of your hotel.
The hotel offer is excellent and diversified. Among Hotels, Boutique Hotel, HotelSpa, Charming Hotels and others. Some of them nominees and winners of the World Travel Awards.
So if you are planning your trip to Portugal:
- Portugal is the best option not only our amazing capital.
If you already have packed your bags, think twice. Review your plans.
It's a true warming advice from a Portuguese soul.
Truly yours, Windland.