FÁTIMA: PEACE AND LIGHT
A beautiful half-day tour through through a place of full of light and faith.
Whether you're moved by faith or by a spiritual sense; whether you're looking for a temple and devotion or multicultural place.
Fátima. Aljustrel. Valinhos - all of them united by the word Peace. All of them full of Light. Peaceful places where people share devotion; celebrate life and multiculturalism gives hope.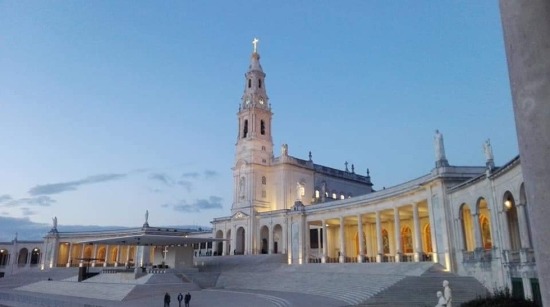 Fátima. Aljustrel. Valinhos




The

Sanctuary of Fátima

is one of the most cherished Marian Shrines in the world.




At the Sanctuary we'll visit the

Chapel of the Apparitions

– where our Lady appeared for five times and talked to the little shepherds.




Also the large

holm-oak

where they used to pray the Rosary; the

Colonnade

with its 200 columns and religious statues and the the

Basilica of Our Lady of the Rosary of Fatima

– where we have

the remains of Blessed Jacinta and Francisco and also Lúcia.


Crossing the shrine you can stop next to the

statue of Sacred Heart of Jesus and the Nativity Scene

.




The visit will end with a place of historic memory: the

Monument of the Berlin Wall. This place reminds us of the importance of John Paul II in bringing the eastern and western parts of Europe closer together and the message of Fatima.


Our next visit is the
Basilica of the Most Holy Trinity
with its high bronze doors, dedicated to the Twelve Apostles and the main portico alluding to the apparitions of the Angel.
Now, we invite you to visit

Jacinta, Francisco and Lucia's houses

in

Aljustrel

. Here you can imagine how their daily lives were like and the early 20th century in our country.



We're also going to visit the

Well of Arneiro, on the backyard of Lucia's house – the place of the second apparition of the Angel.



Finally in

Valinhos

we will visit

Loca do Anjo

- where, the

first

and the

third apparition of the Angel

, took place – and the place where

the fourth apparition of Our Lady, occurred.



Here, you will be able to enjoy, not only a magnificent landscape of the whole scenery surrounding the "Miracle of Fátima": Aljustrel, Valinhos,

Parish Church of Fátima

and Fátima Sanctuary but mainly the silence and peace of the Path of the Three Shepherds.
2 PERSONS- 60€ | 3 PERSONS- 50€ | 4 to 8 PERSONS- 45€

Children up to 12 - 25€
Additional information:
The tour starts at 9h00 or 14h00
Minimum of 2 adults to make the tour
The duration of the tour with the guided visits is 4 hours
Included
Passenger and luggage transportation in SUV or Van, with AC
Half day of private tour with guide service in Portuguese, English or Spanish
Bottle of water / 33 cl / per person
Entrances fees
Travel insurance
Pickup and Drop Off in Fátima or Batalha

If the start and end of the tour is from Tomar, Alcobaça, Nazaré or Leiria, € 50 (per group) will be added to the price shown per person

If the start and end of the tour is from Óbidos, € 60 (per group) will be added to the price shown per person

Not Included
Accommodation and meals
Personal expenses
Everything that is not described in the Included section