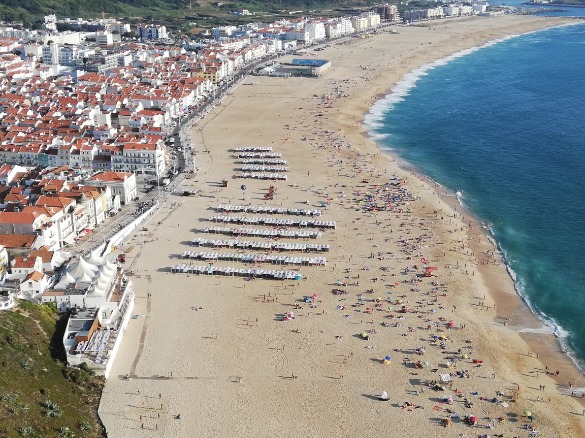 Nazaré
What can we say about this fishermen village?
Nazaré. Legends and pilgrimages since Middle Ages; adventure with big waves and world surf records; a dazzling view over the blue sea.
The view from the top of the cliff "Sítio da Nazaré" over the Atlantic Ocean is breathtaking. But it's also in this hilltop that we'll find the Sanctuary of Our Lady of Nazaré - from 17th century - where we have a painted wooden black Virgin statue - and the Ermida da Memória [a Memorial Chapel] built in 14th century where - according to a local legend this statue was found underneath and venerated by pilgrims, since then, through times.
It's it believed that this statue was brought here from Mérida, in Spain, in 8th century.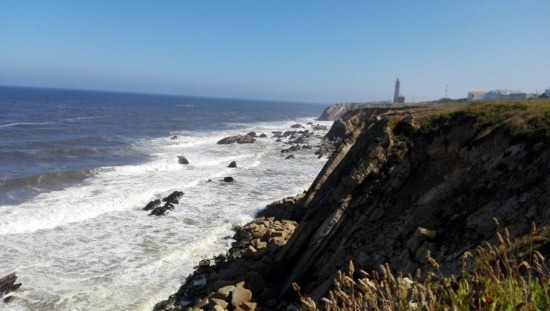 S. Pedro de Moel
Between a beautiful and centenary pine forest - Pinhal de Leiria - we're on the route to São Pedro de Moel - one of the nicest beaches of the central region.
This pleasant coastal resort is just charming! You can feel a relaxing atmosphere and walk over the boardwalk, next to the sandy beach. If you prefer a short break to have a dink with a nice view into the blue waters.
On the highest rocks you can also see the Penedo da Saudade lighthouse.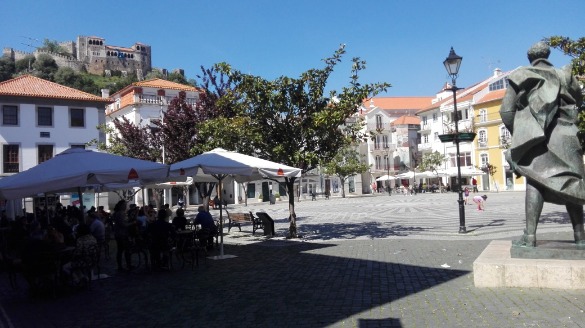 Leiria

This city has definitely its own charm!
This small city has a beautiful central square - Praça Rodrigues Lobo - with arcades; 19th century buildings and terraces that invites you to sit and relax for while.
The Castle on the top of the hill remind you the long historic past of Leiria. A truly medieval castle with a strategic position, very valuable in 12th century.
The Jewish Quarter most iconic house is the Painter's House. Here, we had one of the first printing workshop: in 1496 was printed the Almanach Perpetuu.
The bright waters of Lis river invite you for a walk through the garden areas in its surroundings.
2 PERSONS - 70€ | 3 PERSONS - 65€ | 4 to 8 PERSONS - 60€

Children up to 12 - 35€
Additional information:
The tour starts at 9h00 or 14h00
Minimum of 2 adults to make the tour
The duration of the tour with the guided visits is 4 hours
Included
Passenger and luggage transportation in SUV or Van, with AC
Half day of private tour with guide service in Portuguese, English or Spanish
Bottle of water / 33 cl / per person
Travel insurance
Pickup and Drop Off in Fátima

, Alcobaça, Leiria, Nazaré

or Batalha

If the start and end of the tour is from Tomar or Óbidos € 50 (per group) will be added to the price shown per person

Not Included
Accommodation and meals
Tickets to National Monuments or any other
Personal expenses
Everything that is not described in the Included section